Modest Growth Continues in the Bizjet World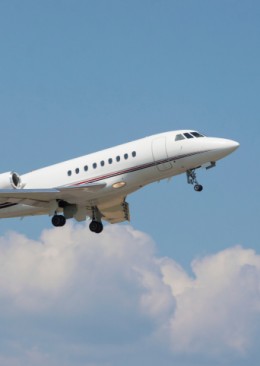 In the North American market, the demand for business jets appears to be increasing, according to recent forecast predictions from Embraer and Honeywell Aerospace. While political tensions and sluggish economic growth are driving a reserved approach to purchasing, operators continue to invest in aircraft retrofits and upgrades for existing jets, boosting aftermarket opportunities for preowned purchasers.
Embraer, offering a fleet of business jets including the Legacy and Phenom series, entered the business aviation market in 2000 and continues to enjoy large market acceptance. Embraer recently announced a modest increase in demand of 3%, as well as a slight increase in deliveries compared with the previous decade.
This year's Honeywell Business aviation Forecast predicts a similar 3% annual growth rate through 2025.
Lost momentum
Honeywell reports that growth in Brazil, Russia, India, and China has lost momentum. Slightly lowered purchases in the Middle East and Africa are to be expected due to significant political issues and ongoing conflicts, as is a decrease in Europe, which continues to deal with poor growth, a refugee crisis, and depreciated currency. The excitement is also gone from the Asia-Pacific market, with disappointing growth figures from government austerity measures and ongoing regional tensions.
Who is ordering jets?
According to Embraer, while the North American market continues to drive demand with orders for 4,850 aircraft, it is followed by:
Europe and Africa with 2,100 jets
The Middle East and Asia-Pacific with 1,500
Latin America with 650
Large jets continue to lead the market in terms of units and value, but midsize jets are expected to regain some of their former traction, which is good news for Embraer's new Legacy 450 and 500 aircraft. In the short term, the light jet market continues to struggle with low estimated deliveries.
[cta]Contact L & L International if you need assistance in purchasing or selling a private jet.
You can reach our sales specialists today at sales@L-Lint.com, call us any time at +1.305.754.3313, or visit us online.[/cta]